Any work done on gas lines and gas appliances must be carried out by plumbers with the correct tools and gas fitting licenses.
With electricity prices always skyrocketing, gas is a cheaper and efficient energy alternative to run your home and appliances. All Eastern Plumbing provide a large range of gas fitting services for all your home needs including:
Gas appliance upgrades and installations (stovetops, ovens, BBQs, space heaters).
New gas lines & repairs
Gas hot water
Gas fireplace installation
External and internal gas bayonets
Natural gas and LPG full installations
Gas compliance certification
Our gas fitters undergo continuing training in health and occupational safety and the latest advanced gas fitting techniques and methods guaranteeing quality workmanship in gas installations and repairs.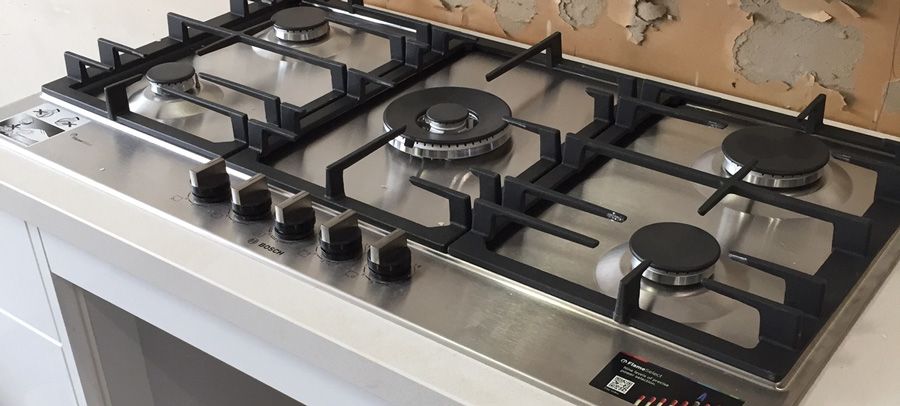 New Gas Lines
Don't have gas at your home? All Eastern Plumbing provides stress-free complete service for getting your home connected to the gas supply, from installing a gas box and pipes to connecting all gas appliances. Our trained and qualified gas fitters will ensure your gas work is performed safely and meets compliance standards.
Gas Appliance Upgrades and New Installations
Make sure your home is safe by getting your gas appliances installed expertly and safely with a qualified, licensed gas fitter. We are experts in gas installations and upgrades for a range of gas appliances including:
Hot water systems
Gas fireplaces
Stoves
Ovens
Cooktops
BBQs
Gas Compliance Certificate
Once our licensed gas fitters complete any gas installation and commission of a gas appliance in your home we can provide a gas compliance certificate to certify that the gas works complies with all relevant standards and regulations. The compliance certificate not only protects you for any issues that may arise from faulty workmanship, it is also necessary for your gas provider to supply your home with gas.
Gas Plumbing Specialists
Working with gas is potentially very dangerous. If you do not know what you are doing it can cause serious health hazards and possible explosions. Make sure you have a qualified, licensed gas fitter to do any gas work, no matter how small the job may be. For fast, reliable and safe gas fitting and gas appliance upgrades and installation in Drouin, Longwarry, Trafalgar, Warragul and across Greater Eastern Melbourne, call All Eastern Plumbing on 0472 601 396