Having trouble with a leaky tap? That slow drip can mean buckets of water ending down the sink. All Eastern Plumbing specialise in fast and effective leaky tap repairs and replacements to stop your water and money going down the drain. No task is too small or too big - from simple jobs, such as washer replacements, to complete kitchen, laundry and bathroom tap upgrades.
Tap Repairs
Apart from wasted water, a leaky tap could mean water escaping into cabinets, walls and floors resulting in stains, damage and mould. Avoid costly repairs and get your leaky tap quickly repaired with our prompt and reliable plumbers. Not only can we fix your leaky tap, we can also help with other tap problems such as:
Uneven water temperature
Noisy pipes
Water hammer
Low water pressure
No or little water flow
Difficult to close taps
Our plumbers are skilled in identifying the cause of your leaky tap. And because we carry a full range of taps and spare parts with us we are able to quickly resolve most leaky tap issues on the spot.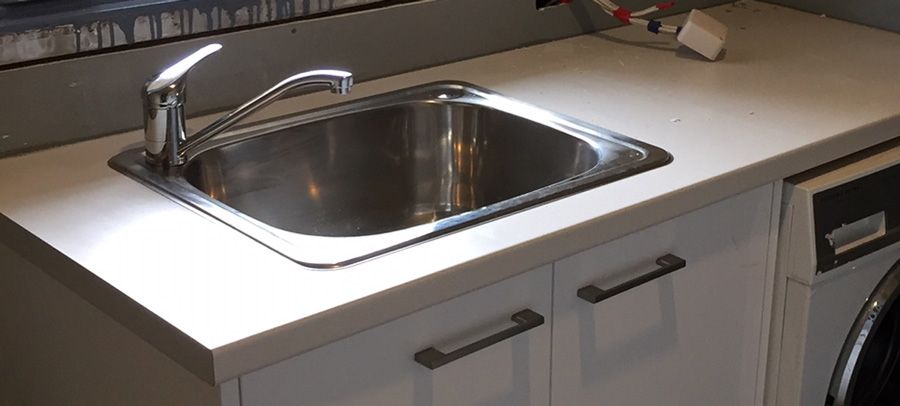 Tap Replacements
Like any fixture in the house, taps may need to be replaced. They could be damaged, rusty, mouldy, don't fit in with the room or cannot be repaired, particularly mixer tap models. Our experienced plumbers have an extensive knowledge of different tap types and can advise you on the best options based on their usage in the room including:
Compression taps
Mixer taps
Ceramic disc taps
Cartridge taps
Most tap repairs and replacements can be done in a short time so we are happy to combine several jobs in the one visit to save you time and money. Let us check all your taps inside and outside the home whilst we are there to prevent any tap problems from arising too soon.
Your Trusted Tap Repair Plumbers
Need a local plumber to fix your leaky taps? For fast, reliable and efficient tap plumbing and repairs in Drouin, Longwarry, Trafalgar, Warragul and across Greater Eastern Melbourne, call All Eastern Plumbing on 0472 601 396